A FEW WORDS ABOUT PADEL…
Padel is a racquet sport that combines the elements of tennis, squash and badminton. It is only played in doubles and is practiced outdoors as much as indoors.
The game was invented by Enrique Corcuera of Mexico, who created the first padel club in Marbella in 1974. The sport became very popular in Spain, which has been the professional circuit host of the World Padel Tour where it has been played since 2005. Over the course of the past 10 years, padel has begun to spread rapidly to the rest of Europe and the United States.
Extremely fun, social and accessible for all, padel is a breath of fresh air that is revitalizing clubs with an activity complimentary to tennis.
Padel is now played by over 10 million players and has become the fastest growing sport in the world.
THE PADEL COURT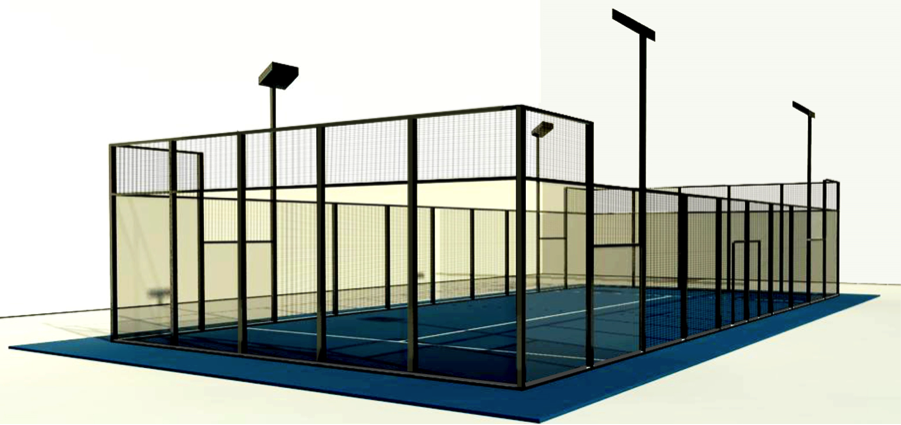 Dimensions: 200m² (10x20m)
A net divides the court into two sides
Windows and steel fences surround the court
The back of the court and the beginning of the sides are made of window glass surmounted by a steel fence (height: 4m)
The rest of the sides are exclusively made of a steel fence (height: 3m)
Access to the court is on each side of the net
There are no doors
THE RULES
PLAY
The ball must bounce on the ground before touching any structure. It can then be played again before the second bounce!
Players can use their own windows to return the ball
Volleys are permitted
SERVE
The point starts with a serve which must be hit to the opposite square
Serve is underhanded, with 2 attempts allowed
If the ball hits the net and bounces in the box, it is a let
SCORING
Scoring is exactly the same as tennis
Six games are needed to win a set and the team which wins two sets wins the game
Players will play a 7 points tie-breaker if the score reaches 6/6
EQUIPMENT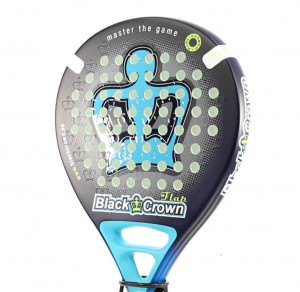 DESCRIPTION OF THE RACQUET
A Padel racquet is solid with no strings but must be perforated. It is smaller and more compact than a tennis racquet which makes it very easy to handle for everyone.
FEATURES
Weight: between 340g et 370g, slightly heavier than a tennis racquet.
Maximum dimensions: the racquet cannot be more than 45,5cm long, 26cm wide and 38mm thick.
Material: the padel racquet is usually covered by plastic or carbon depending on the quality level. The inside of the racquet is made of ethylene-vinyl acetate which looks like a foam. 
OTHER EQUIPEMENT
Padel balls are similar to tennis balls but have less pressure in order to adapt to the small size of the court but also to the game with the fence.
Players can use regular tennis shoes, or ideally clay shoes with a slick sole to be more comfortable on the sand. There are also other accessories specific to this sport like bags, grips, clothes and many more…